Japanese art "ikebana" formed the basis of modern floristics. The original form of creativity, this is not only an exciting hobby, but also an excellent opportunity to earn. However, before you start making money, you will have to master the special techniques of creating floral arrangements and purchase floral materials. An exquisite sense of taste and strong skills will become helpers when creating masterpieces.
Floristics As A Hobby: The Beauty And Charm Of Flowers
Where to begin

More often, floristry is fond of women. You can learn the basics of this type of handicraft yourself, or you can sign up for courses.
In any case, it is necessary to spend money on:
glue gun for fastening the elements of the bouquet;
decorative mesh;
organza;
beads;
Styrofoam;
natural materials.
As a natural material for making the composition, leaves, berries, cones, nuts and much more are suitable, but the most important element is always the flower. Flowers are suitable for both living and dried.
You can find everything you need for creativity. Considering the materials proposed for florists, you will feel a surge of imagination. Sure, you will want to try your hand. Come on vlaber.com.ua and choose, then fantasize and create. In addition to materials for creativity, there are articles on the site where you get the opportunity to get acquainted with the floristics in detail, get the original idea.


Destinations in floristics
Like any art, floristics develops according to several variants of the use of raw materials or in the directions:
vegetative style;
decorative style;
linear direction;
form-style.
The names speak of themselves. In the first case, the natural beauty is tried to preserve as much as possible, without violating natural lines and forms.
The second option is the complete opposite of the first. The composition is built as a single idea with numerous decorative elements.
Working in a linear direction, the author does not focus on the flower, but on its stems or branches, if they are involved in the composition.
Style "form" – a clear lines and a specific form of composition. As a rule, the frame construction is used as a basis, on which the selected materials are fixed. Such compositions are great for gift ideas.
Floristics as a profitable business
Creating compositions from flowers is a popular type of business. Opening your business, you can combine a pleasant lesson with useful.
First of all, if you already ideally mastered the bouquet art, you can organize your own website, where your bouquet design services will be offered. Beautiful photos and detailed comments to them will help advance the proposal.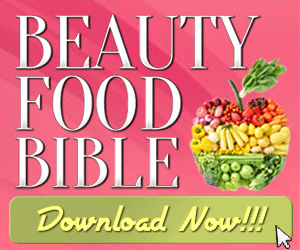 Secondly, you can try yourself in organizing a small flower shop, where you will be presented with examples of your work.
The service of registration of bouquets is in demand nowadays. In addition, it is very interesting. Try to discover a new type of activity that will bring a good profit.
---
Related Posts:

Did you enjoy reading this article? Subscribe to our newsletter and receive updates every time a new post is published. Your email will not be shared!! NO SPAM!! Don't forget to share it with your friends on social networks.
You can also email this article to your friends.